Planned Interruptions
There will be some short breaks in transmission overnight on 1st November 2023, and on 10th and 14th December 2023.
We cover most of central Bristol and out east towards Kingswood and Keynsham. You can click on this map to open it so you can really zoom into it.
This coverage is typical for a radio in a home. You may find that coverage is much better in your car, and may find it's worse in places like metal buildings or deep inside buildings.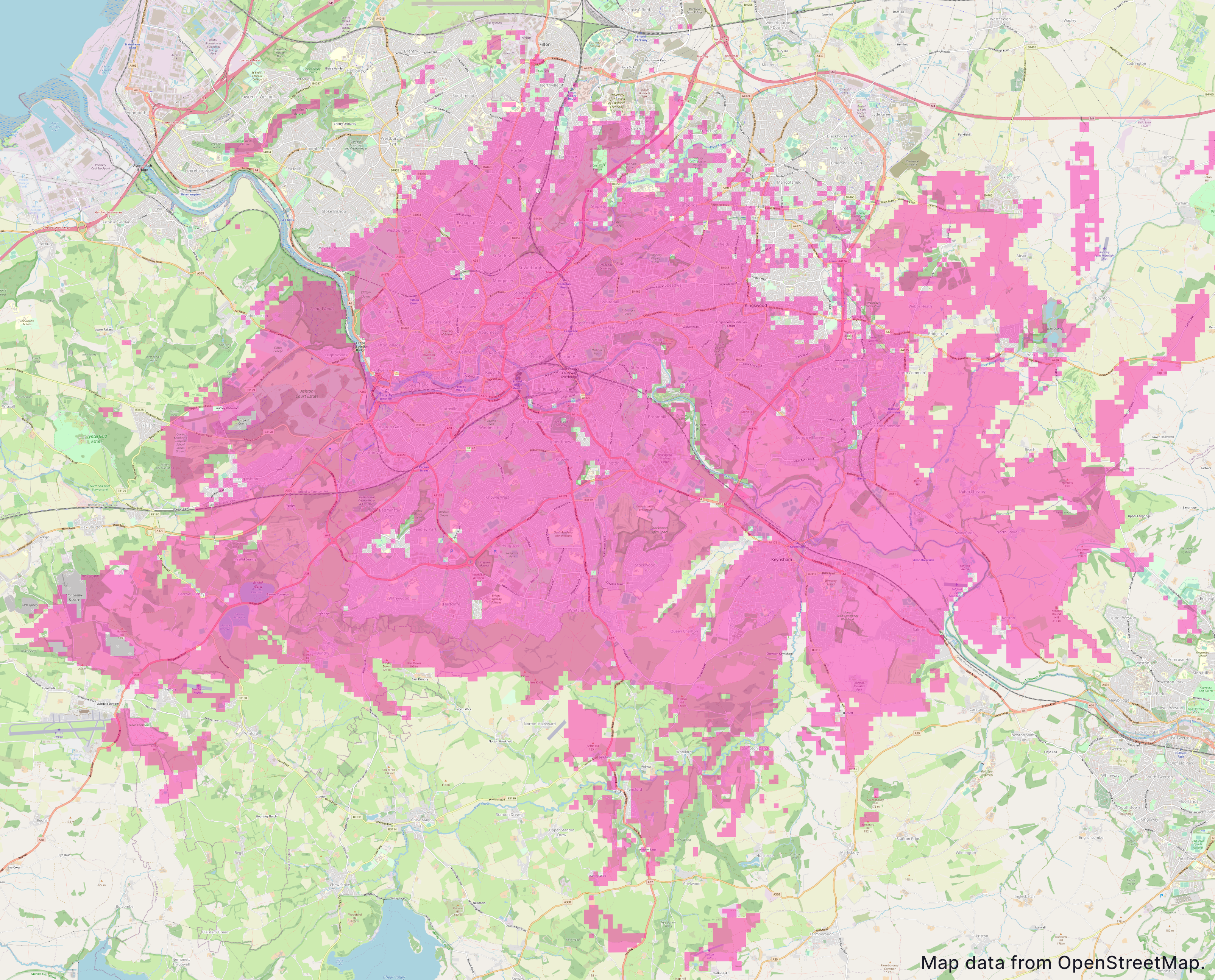 All of our services are broadcast using a newer version of DAB, called DAB+. Most digital radios can receive DAB+. If your radio lists one of our services, but won't tune into it, or it's silent when you do, it may be too old for DAB+. Look for the DAB+ logo when buying a digital radio.
Tuning Advice
If you are in our coverage area, but can't find our radio stations, here's some advice on how to tune in.